Attuning body and breath with nature, like they did it as babies.
The natural postures of a child are yoga asanas. It is what the body is capable of – simple regular yoga asanas, and they are part of a child's body language from the minute they are born. Have you ever come across a stressed baby? The answer is no!
It is because an infant breathes from all the three sections of the body. Their breathing follows a harmonic pattern. As they breathe in their belly comes out, as they breathe out their stomach moves out. Growing up perhaps is a process of getting adulterated into an adult, who has forgotten to be natural!
Sri Sri Yoga program for kids is a wonderful program where the kids learn the ways of healthier lifestyle in a fun filled way. 
From a young age, when children are thought how to calm their mind, they become emotionally stable. Knowingly or unknowingly they go through a lot of physical exertion; yoga helps them relax and yet builds their strength.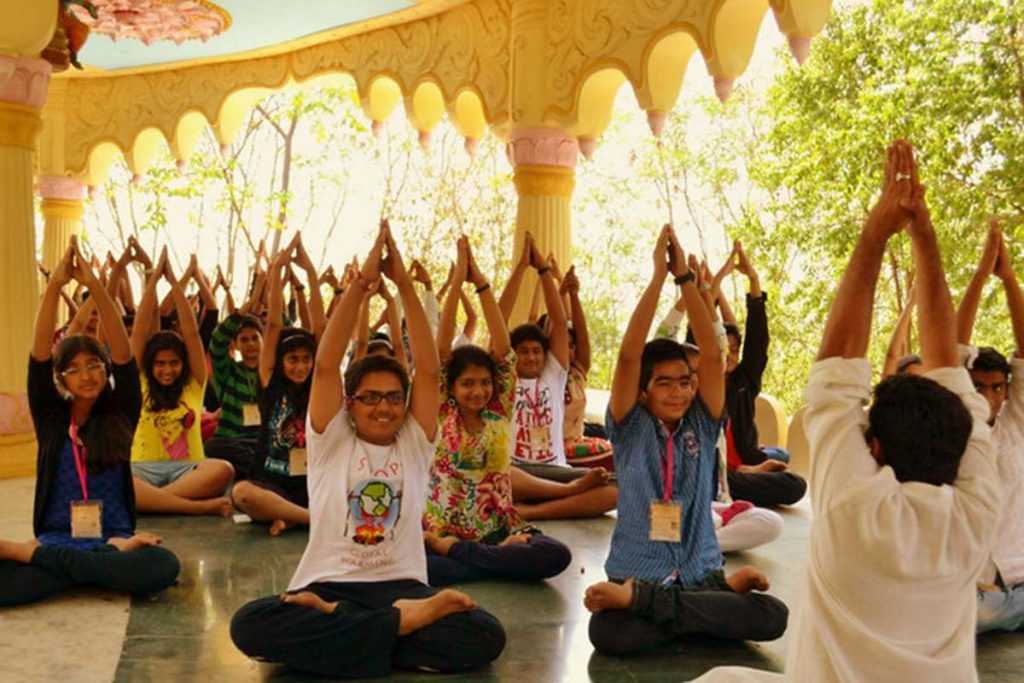 Learning Yoga asanas which are easy to remember and practice at home.

Better understanding of healthier lifestyle, food habits and routines for healthier self.

Meditations and chanting for a calmer mind, better focus and concentration.

Basic understanding of connection between body, breath and mind.
Facilities and Amenities at the art of living international center
Interested in Sri Sri Yoga for Kids?
Fill up this form for us to get back to you
Powerful breathing techniques, deep meditations, life skill tools and practical wisdom which are easy to apply in daily life to be sustainably happy.
Meticulously designed programs for kids and teens to bring out the highest potential in every child of this generation.
Bundle of advance programs which enhances inner peace and outer dynamism by deep-diving within and experiencing the true version of self.