For a memorable experience at The Art of Living International Center
The Art of Living International Center is a home for all where life grows effortlessly. From resident volunteers to casual visitors, facilities and amenities in the campus of The Art of Living International Center give easy accessibility to various types of comforts to keep botheration aside and make life a celebration in every aspect. Thousands of resident volunteers tirelessly serving in the campus has made it one of the 'must visit place' in India. Here are some of the key facilities inside the campus which strive to give you a memorable experience of your visit or stay at our Center.

Shopping Complex

24/7 Shuttle Service

Cyber Café

WiFi Connectivity

Travel Solutions

ATMs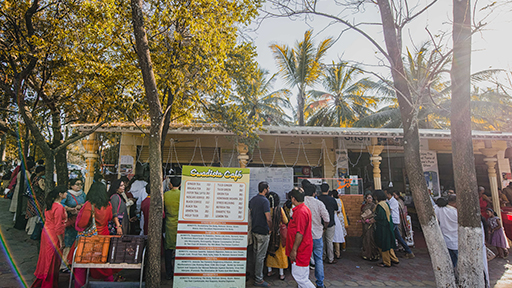 Swadishta is a snacks point at The Art of Living International Center with a perfect ambiance for quick bites of desi Indian snacks, sandwiches, Chinese cuisines, a cup of kadak chai or fresh fruit juices. A perfect location for one to relish sweet and spicy flavors in the campus.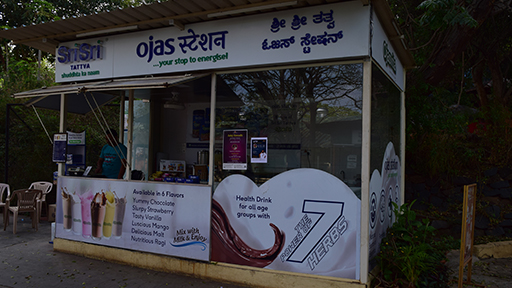 Ojas station is an energizer point at The Art of Living International Center which offer wide range of snacks, cookies and milk-shakes made from Sri Sri Tattva's proprietary health drink – Ojasvita, the power of seven ayurvedic herbs.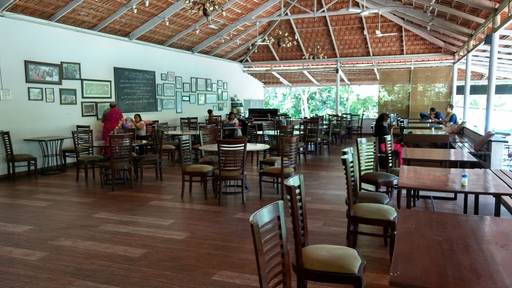 Cafe Vishala is a fine dine facility in the serene ambiance of our Center. Known for healthy cooking and baking with no food color and no added preservatives. Cafe serve Indian, Italian, Chinese cuisines with ​whole wheat eggless bakery products which are just irresistible.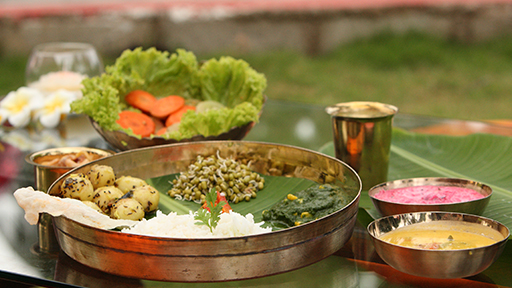 Panchamruth is a multi cuisine sattvik restaurant which  is designed to be high in 'Prana'. Dining at Panchamrut is a complete sensory experience based on the tenets of Ayurvedic nutrition – light and easy to digest wholesome Sattvic food that suits one's individual body constitution.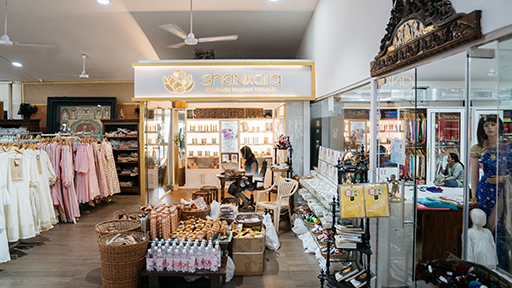 'Madhurya' was born out of the vision of Smt. Bhanumathi Narasimhan in the year 2007 to promote and support artisans and revive traditional Indian crafts and weaves. Madhurya brings to you an exquisite heritage collection of sarees, jewelry, furniture, paintings, sculptures and home accessories. The proceeds, in return, support the education of under-privileged children through the Art of Living's Gift-a-smile project.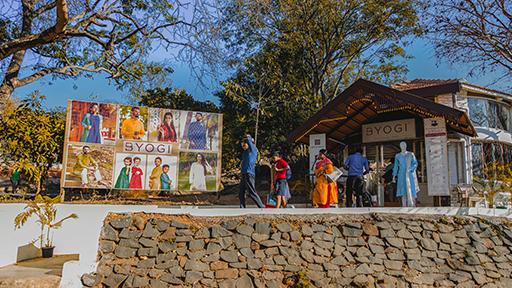 BYOGI stands for a lifestyle product line that is convenient, functional, simple yet interesting range of Yoga Wear which offers a comfort fit that will let you effortlessly stretch, pose and relax. The BYOGI store at The Art of Living International Center offer colourful range of Ethnic Casuals which bring life to the mundane and the uncomplicated cuts which will let you be at ease through your daily routines.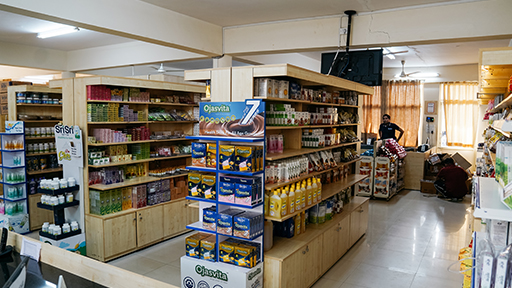 Sri Sri Tattva exclusive shop at The Art of Living International Center brings about variety of top class household, ayurveda, medical, personal care and grocery products with a goal of promoting health and wellness to every household. One can also opt for Nadi Pariksha (ancient method of pulse diagnosis) with expert doctors at the outlet.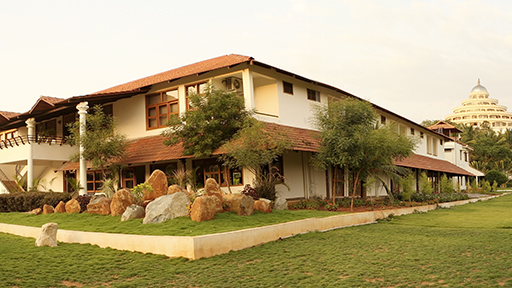 Sri Sri Tattva Panchakarma
Sri Sri Tattva Panchakarma is a specialty center of ancient Indian healing traditions, which also offer alternative cleansing therapies from around the world. A wide range of wellness regimes are offered as prescribed by ayurvedic practices. Rigorous detoxification, therapeutic massages, personalized diet and exercise programs contribute towards building a lifestyle changing experience.